Biographical Note:
Bill Turner was formally trained in Political Science and Post-Colonial Latin American History. He taught History and Political Science for four years at a preparatory school in Puerto Rico, before accepting a position as the executive director of one of the largest environmental non-governmental organizations in the Caribbean (St. Croix Environmental Association). He has served as an expert witness on issues ranging from conservation to public health by the United States Department of the Interior, the Congress of the United States, the Senate of the United States Virgin Islands, The Congressional Black Caucus and has been interviewed by ABC Television and BBC World News. He was a newspaper columnist for the Virgin Islands Daily News and The Virgin Islands Source Online. He was a founding member of two organizations dedicated to sustainable development in the Caribbean, a member of the board of directors of a nature and tourism organization and successfully negotiated a study of the salt pond on the Southgate Nature Preserve by the Woods Hole Oceanographic Institute. He began writing fiction and stage plays in 2004. His fiction has appeared extensively online and he has been nominated for a Pushcart Prize in 2005. He occasionally works as a consultant in the field of policy analysis and advocacy.
He currently serves as Co-founding editor for Per Contra: The International Journal of The Arts, Literature and Ideas with his writing partner, Miriam N. Kotzin.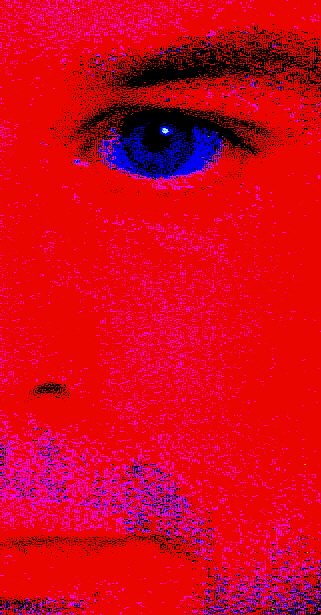 Self Portrait, From "Cross and I series"